An intra-department drawing competition was organized on Thursday by Tawi College Shahpurkandi. The competition was based on the theme "The Indian Army". One could hear peals of laughter even though the message that the student teams tried to give were serious in nature. 21 students throughout the college participated in the competition and showed their creativity.
Painting is an entertaining activity and a great way to convey messages without words and is very appealing to the youth.

The Principal of Tawi College Dr. Deepak Sharma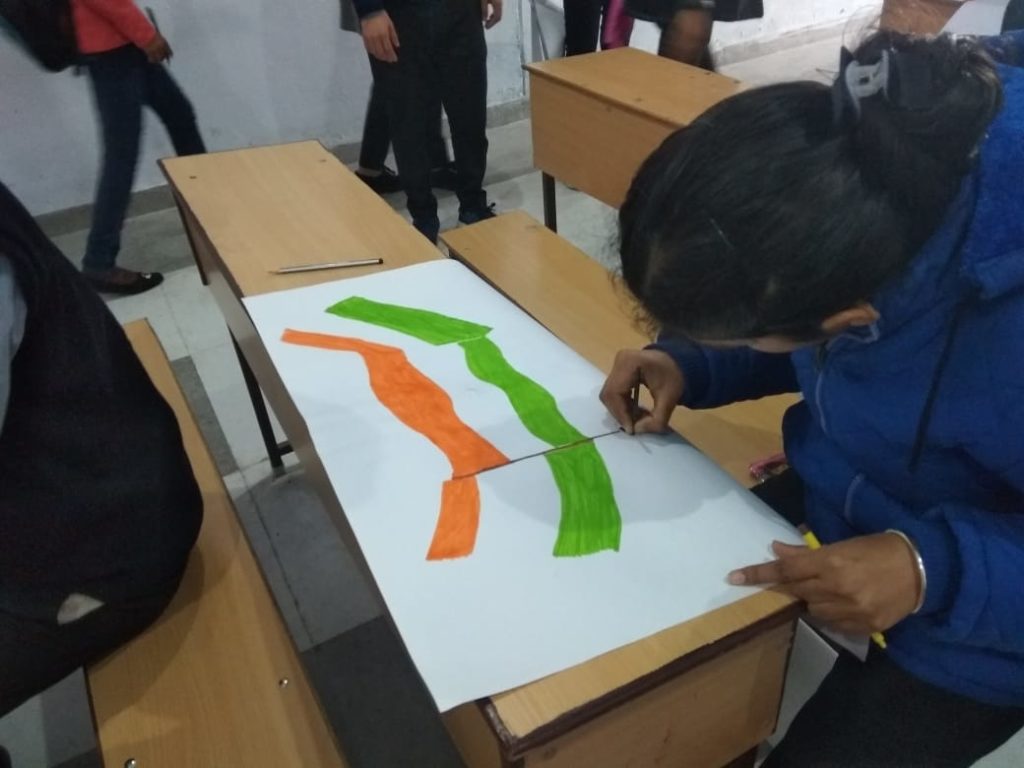 He further said that every year we organize such competition in our college and we provide artists with a new theme every year so that they can spread awareness among other students. The most astonishing object of this event was to show our sentiment of love and gratitude to the real heroes of our nation through these drawings and also a tribute to our Indian soldiers who scarified their life in Pulwama attack.