Diploma in Electronic Engineering
Polytechnic/ Diploma course in Electronic engineering, or electronics engineering is a form of engineering associated with electronic circuits, devices and the equipment and systems that use them.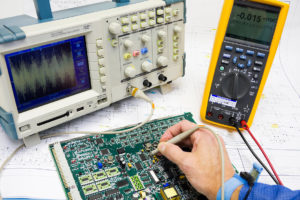 A full time course of 3 years having 6 semesters including industrial training and visits affiliated to Punjab State Board of Technical Education and Industrial Training Chandigarh. Electronic engineering utilises a variety of different types of electronic components from the more traditional analogue components through to digital electronic components, microprocessors and micro-controllers as well as programmable logic devices. This means that electronic engineering can incorporate a large variety of different areas.
The field of electronic engineering includes a variety more specific electronic engineering fields including: analogue electronics, digital electronics, consumer electronics, embedded systems and power electronics.
Must have passed 10th (Math, English and Science Compulsory Passed).
Leet 12th Non medical or 12th Vocational or ITI Course Approved from Univ. or Board