Diploma in Mechanical Engineering
Polytechnic/ Diploma course in Mechanical engineering is a discipline of engineering that applies the principles of physics and materials science for analysis, design, manufacturing, and maintenance of mechanical systems.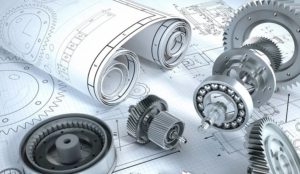 Its a full time regular course of 3 years having 6 semesters affiliated to Punjab State Board of Technical Education and Industrial Training Chandigarh. This field requires an understanding of core concepts including mechanics, kinematics, thermodynamics, materials science, and structural analysis. Mechanical engineers use these core principles along with tools like computer-aided engineering and product lifecycle management to design and analyze manufacturing plants, industrial equipment and machinery, heating and cooling systems, transport systems, aircraft, watercraft, robotics, medical devices and more.
Must have passed 10th (Math, English and Science Compulsory Passed).
Leet 12th Non medical or 12th Vocational or  ITI Course Approved from Univ. or Board