B.Tech in Electrical Engineering
Electrical engineers are skilled in the generation, transmission, distribution and utilization of energy and further expanding the career horizon into electrical & industrial automation. It's a powerful career choice that demands good problem-solving skills combined with excellent domain knowledge with an eye for detail. So in simple words no matters how much we advances in technology whatever be the future its impossible without electricity. Its inseparable part of our daily life.
The basic key components of this specialization will be –
Apply knowledge and technical skills in analyzing the problem, testing, operating and maintaining electrical, instrumentation, control systems.
To do maintenance, repair and production of electrical automation equipment, Panels and other electrical systems (PLC based etc.)
Enhancing skills to do industrial installation including automation components, programming cum reprogramming of logic controllers cum drives, laying cables, earthing, installing motors, drives with their accessories, wiring & testing of control circuits with help of skilled faculty.With Industrial visits.
Preparing the estimates of different kinds of jobs in domestic, industrial automation in generation, transmission and distribution systems to install, erect and commission the power & automation equipment with theoretical subjects.
Must have passed 12th with Non Medical Subjects
Minimum Percentage 45% in 12th.
For LEET, student must have passed Diploma with 45%
Why Electrical Engineering
There are many reasons to indulge in Electrical Engineering out of two are :
One of the main aspect is Being Practical Learner
In brief whatever we study,  the ways to remember it are cramming and practical. Even Cramming lasts only until we practices or revises it. In other words we are practically revising whatever we crams. So PRACTICAL is the only better option to study or learn forever.
Electrical Engineering is one of the core engineering branches which is based upon practical learning &performing on machines and other measurement instruments with precision and 0% error. Here once we learn is lasts forever. Students have substantial individual projects, sometimes out in the industry for enhancing their practical skills.
Second is Carrier Opportunity
Electrical Engineers are always opens plenty of options to you. As technology is changing day by day so does the demand of Electrical engineering is increasing irrespective of being a fresher or experienced you always have hand full of opportunities from working in your native country (Central Govt./ State Govt./ P.S.U/ Railways/ Aviation/ Merchant Navy/ Defense(Air-force, Army, Navy)/ Research (D.R.D.O, B.A.R.C etc.)/ Industrial (Automation, Control, Transformer etc.) jobs) to the working Overseas its always in demand. Some companies even require you to travel around, so seeing the world with getting paid is like dream come true for the persons who loves to travel.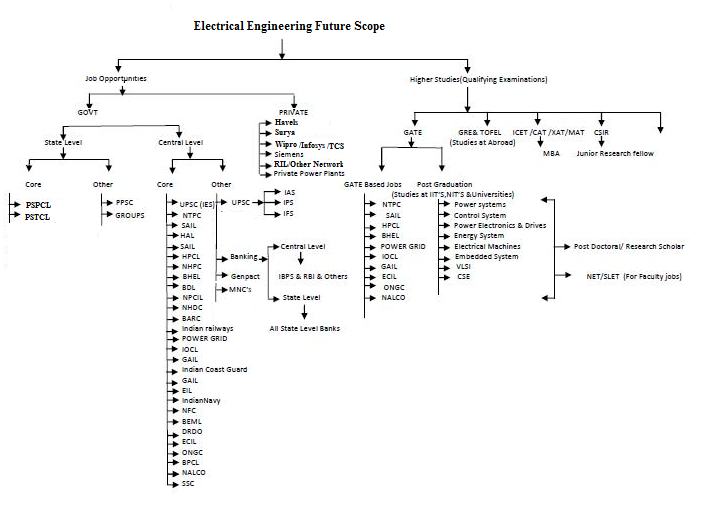 Convocation is an important time to allow our recent Engineering graduates to reflect on and celebrate their accomplishment in meeting the requirements...