Department of Agriculture, Tawi College, Shahpurkandi organized a guest lecture on "Principles of Agronomy" by Dr. Amit Kaul (Scientist, KVK, Pathankot). The students of B. Sc agriculture (6th semester, 4th semester and 2nd semester) attended the lecture and enhanced their knowledge about basic agronomy.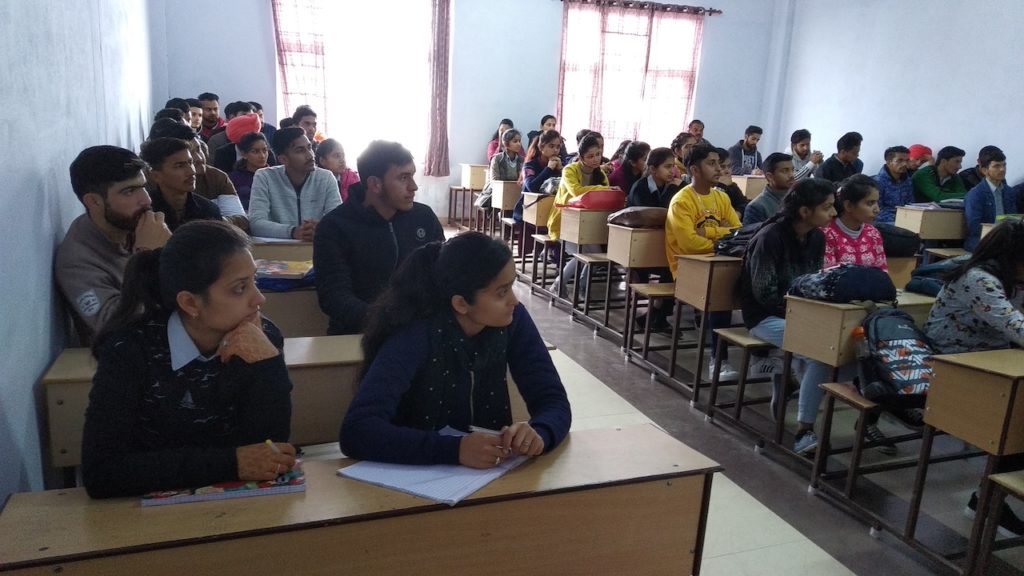 Dr. Kaul, started out the lecture by talking about modern technology used in Agriculture. Dr. Kaul discussed about the basic agronomy in detail, he mainly covered issues such as origin, geographic distribution of crops, and also discussed economic importance, cultural practices and yield of major Rabi cereal crops ( Wheat, sugarcane etc) , Rabi pulse  crops (chick pea and  lentil ) and Rabi oil seed crops (rapeseed  and mustard, etc). He also discussed about the influence of climate on various Rabi crops.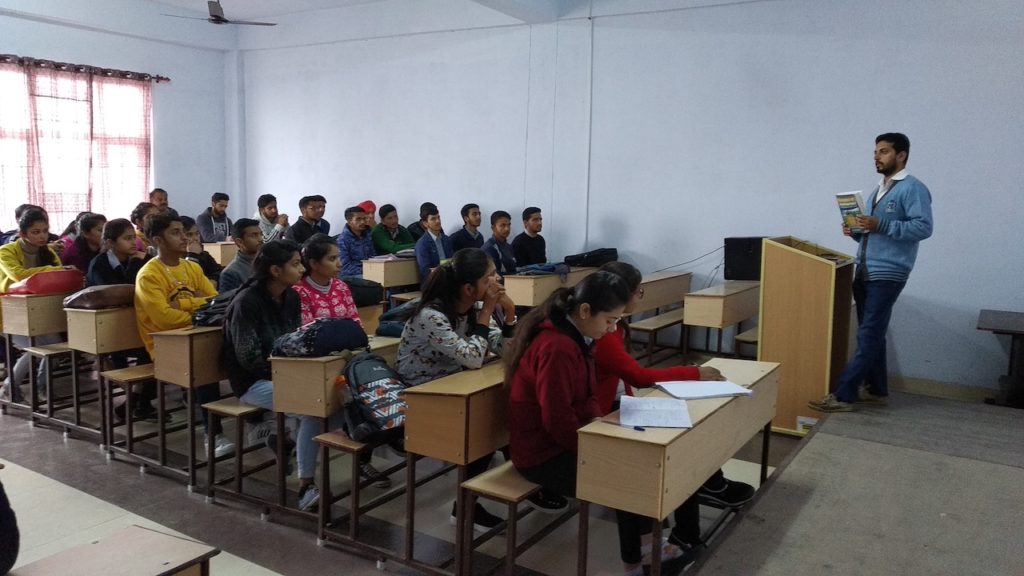 Principal, Tawi College, Dr. Deepak Sharma welcomed the guest. He expressed his hope that students and teachers would learn a lot from such comprehensive, interesting and fruitful lectures. Apart from his extraordinary achievements in the field of Agriculture, Principal appreciated his efforts and interest in social works like tackling stubble burning in Punjab. At the end of guest lecture Head, B.Sc Agriculture, Tawi College, Ms. Radhika, paid thanks to worthy speaker for his efforts in enhancing knowledge of agriculture students about the important aspects of Agronomy. At the end students asked their queries regarding the topic.